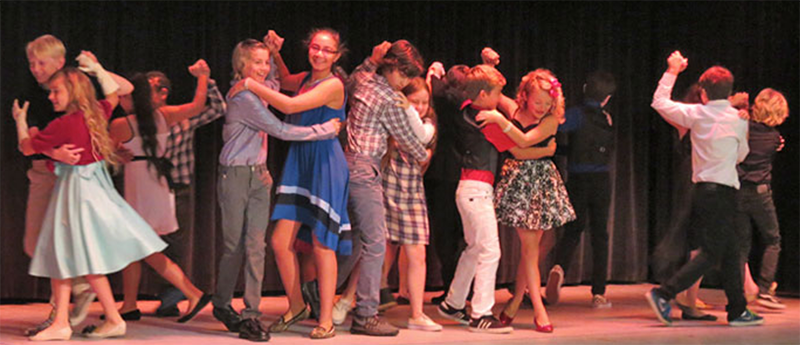 Visual and Performing Arts Dance Program
Current program: "Music 'N Motion" provides district-funded dance instruction for all 3rd graders. Funded by grants and PTAs, "Ballroom Madness" provides instruction for 5th graders at most of the elementary schools. John Adams Middle School (JAMS) and Santa Monica High School (Samohi) offer "for credit" dance classes. The Santa Monica Education Foundation (SMEF) funds the Robert Gilliam dance program, providing once-a-week instruction during P.E. at JAMS, Lincoln, Malibu Middle School, Malibu High, Olympic, and SMASH.

Performances: Ballroom Madness, JAMS, and Samohi present dance showcases each year.